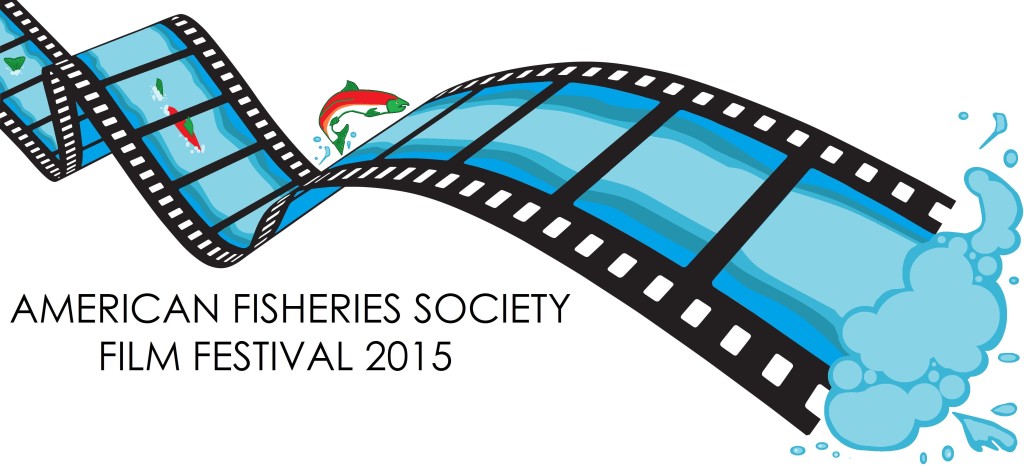 America's Fish and Fisheries – Shared through the Camera Lens – A 2015 AFS Film Festival
Over 60 short films will be featured during the first ever American Fisheries Society Fish Film Festival – being held as part of the AFS National Conference in Portland in August of 2015.  America's Fish and Fisheries – Shared through the Camera Lens – A 2015 AFS Film Festival showcases films that focus on the connections between people, fish and fisheries, the unique life cycles and habitat needs of different species, and how resource practitioners and ordinary people are helping conserve fish and their habitats across the nation. The films are from a variety of perspectives—including commercial and sport fishermen, subsistence users, researchers and managers, volunteers, landowners, and even fish themselves.
Films will be shown during the conference on Tuesday, August 18 –Thursday, August 20th. Films will be grouped into themes covering general conservation topics, habitat protection and restoration, fisheries enhancement, sport fishing, fisheries management, and fisheries research and education.
This festival offers a new way to share and understand the work and craft of AFS members and other fisheries professionals and stakeholders. It will provide an exciting vantage point to view successes and challenges in fisheries conservation, and most importantly grow appreciation for and awareness of our nation's fisheries and the many ways in which we're connected to fish and all the goods and services they provide.
The festival is hosted by the Southeast Alaska Fish Habitat Partnership (www.seakfhp.org), Western Native Trout Initiative (www.westernnativetrout.org), Sitka Conservation Society/ Sustainable Southeast Partnership (www.sitkawild.org/www.sustainablesoutheast.net) and The Salmon Project  (www.salmonproject.org).
Tuesday, August 18, 2015: 8:00 AM-5:20 PM – click here for day 1 schedule
Wednesday, August 19, 2015: 8:00 AM-5:20 PM – day 2 schedule
Thursday, August 20, 2015: 8:00 AM – 5:20 PM – day 3 schedule
For full conference information, click here.
You can find the film festival program here.